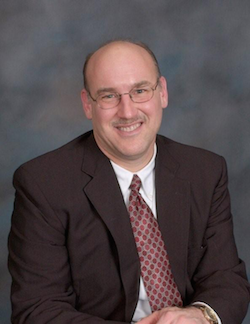 This month's guest for Echo Zoe Radio is Alan Hodak. Alan is the school administrator for Fourth Baptist Christian School in Plymouth, MN and is the executive director of the Minnesota Association of Christian Schools. He joins me to discuss many different issues and concerns regarding Christian education.
Podcast: Play in new window | Download (Duration: 1:23:40 — 38.6MB)
An Outline of the Discussion
Alan put together a presentation to give to prospective families after learning that the reasons they were coming to the school weren't good reasons. They were missing the philosophy of Christian education.
Christian schools face unique challenges that aren't found in the secular, government schools.
It's important for the success of a Christian education that there be strong involvement of the parents, and that they are grounded in God's word as well.
Alan brought with some old school books from mid 19th-century public schools, the original McGuffy Readers, used in the public schools for over 125 years in America. Woven throughout the texts are stories right out of the Bible.
Everything we did in our early national history was based upon four truths, or institutions, found in Genesis:

The institution of volition (The right to accept or reject God).
The institution of marriage (between one man and one woman for life).
The institution of the family.
Nationalism, as found in Genesis 10-11.

All of the American Ivy League Universities started out as Bible training institutions.
Christians are constantly playing defense on political issues. Alan describes the resistance he had to put up to an anti-bullying law that was passed in Minnesota and was intended to be imposed on all schools, public and private.
Discipline is an issue that requires parental involvement as well, which legislation at the state level can't impose, and will never fix.
Truth is an important foundation to education. As Christians, we ground ourselves in the Scriptures.
Schools now are preparing for how they will deal with issues arising from current political movements such as the "trans-gender" issue and being forced to allow students to use opposite-sex locker and bath rooms. Simply deciding ahead of time to forfeit a game if the issue arrises with another team with a "trans-gendered" student isn't really preparing.
Being politically plugged in is necessary going forward. We will need the ears of our Representatives, Congressmen, Senators, etc. to make sure that they know how their votes will effect the people they represent.
Scriptures Referenced
Additional Resources